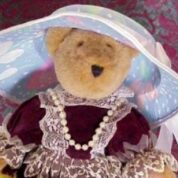 A good party starts with planning.  If you have a good plan, you most certainly can have a good party, but always remember that if something can go wrong, it will.    To make sure everything goes according to plan, begin with writing down key items that are critical to the event.   It may be the band, the cake, the staff or any number of items that must happen.
For small parties, its the little details that count.  People will remember the tiny ornaments, the confetti on the tables, the name plates, and more.   So planning a small or large party, means making sure your guests are able to enjoy themselves but also enjoy the little things you have put in display.
Every party, no matter what the size, is like conducting an orchestra and requires the planning skills of a multi-tasker in overdrive.    Be ready to have fun and enjoy the fruits of your labor.