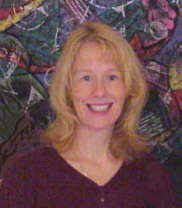 Happy Memories Tea Parties ™ of Arizona has been in business since 2004, providing wonderful customized TEArrific parties.The owner, Janet, was born in Alaska. Her family lived on a homestead in a small cabin with no running water or electricity. From birth, Janet was allergic to milk, so her Mom put tea in her baby bottle and gave her the nickname of "Mother Teapot". Her love of tea grew at the same rate that she did and soon she was pouring tea out of a dainty child's porcelain tea set. Janet and her two sisters spent countless happy hours playing with that tea set. Although the little tea set was discarded long ago, her love of serving tea was not, so Janet created Happy Memories Tea Parties ™. Janet or one of her dedicated hostesses would like to pour tea at your party and help create a magical event that won't fade away.
We look forward to serving TEA in your home or designated location to create long lasting Happy Memories!
TEArrific Comments
Our goal at Happy Memories Tea Parties ™ is to exceed the expectations of our clients. We create parties that we would want our own children to have.  
Following are just some comments from our many Happy Memories clients.
Thank you.  My daughter's party was a hit. The kids were still talking about it at school today.  She had a blast, her friends had a blast and I didn't have to go crazy. I would be more than happy to recommend you, as I already have to several of my friends.   Thank you again for making may daughter's 4th birthday so special!!

The Tea Party was one of the best parties I have ever had.  It was easy for me as a parent and my daughter loved it.  I highly recommend this for any little girl.

Happy Memories Tea Parties exceeded our expectations many times over during the function.  Not only do I plan to use Happy Memories Tea Parties again, but recommend them as the PREMIER tea party organizer. 

They were very professional.  Organized setup and take down, sweet and charming with the children.  All the children felt like real princesses.

This is even better than I thought it would be!

Omigosh Janet!!  The invitations were beautiful.  My daughter just loved them!  Thanks so much for the extra care and attention!

The party was well organized, professional and they clean up afterwards.

My child had a wonderful time.  It was a great experience.

Everything was wonderful.  Thanks again Janet!

We had a great time at the party.  I can't wait for the pictures.

My four year old loved her Teddy Bear Tea Party, as well as all her friends. 

Janet I greatly appreciate the personal touches and exceptional attention to detail.  You made my daughter and all her friends the princesses for a day.

As they were leaving, more than one little girl told me that "this was the best party ever!"

It was a terrific party and they really enjoyed all of the surprises and games!

My six year old said it was the best party ever. Everybody commented at school on a great party.

The easiest party we've ever had.  AAA+!

I love the tea tables, how cute!

My friends and I loved the tea party.  We felt like kids again.  We will never forget it!  Great time!

[/one_third_last
Become an Independent Contractor
Happy Memories Tea Parties ™ is looking for independent contractors to expand its success. A minimal investment is required. This is the way for you to start part-time on the weekends doing something that is fun. To learn more, contact us.